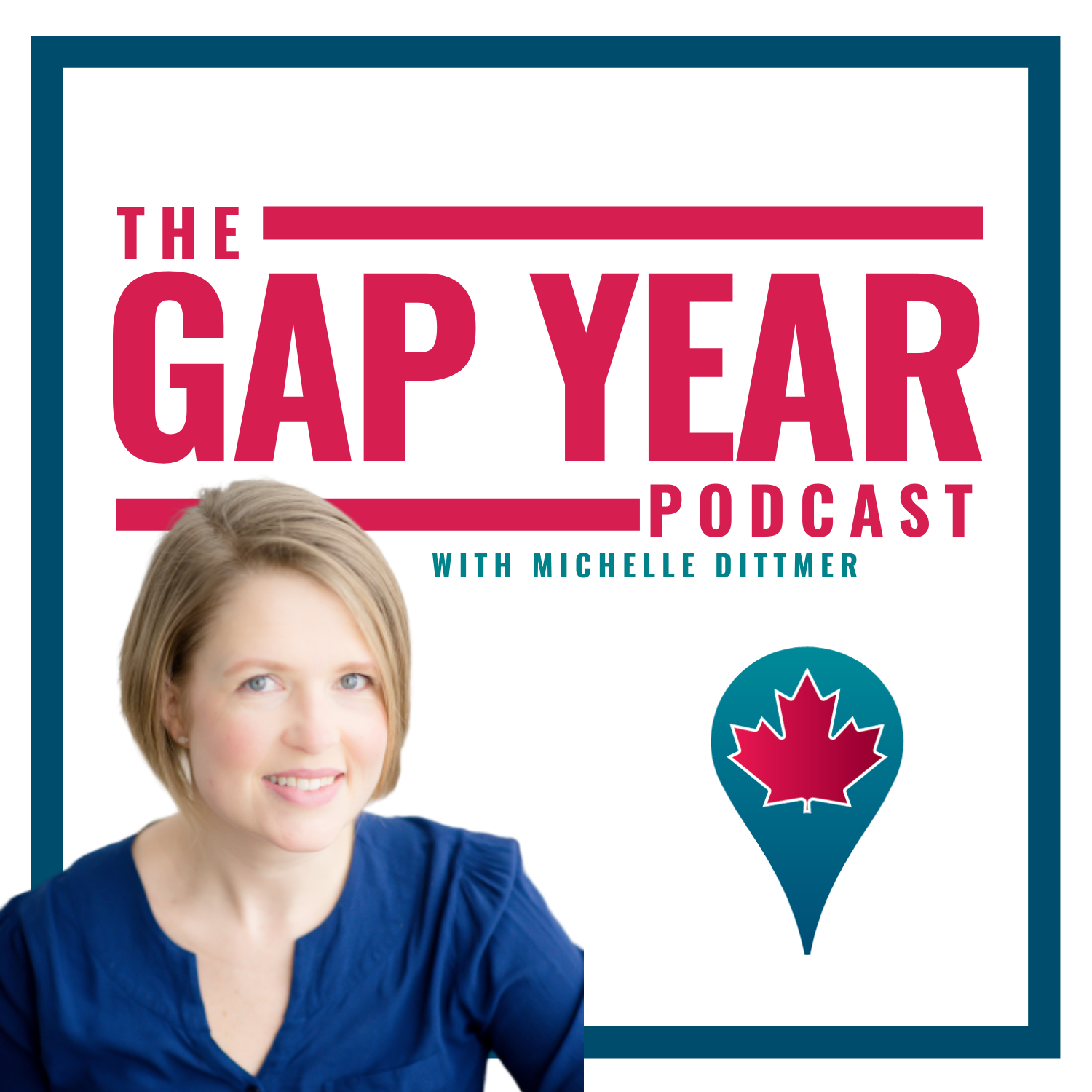 Explore all things gap year through stories and anecdotes by gappers, families and experts. Fun to listen to but also jam-packed with tips and tricks for making the most of your gap year. No matter who you are or where you are on your gap year journey, you should be listening to the Gap Year Podcast! Although it is produced for Canadians, the content is universal.
Episodes
Friday Apr 14, 2023
Friday Apr 14, 2023
What comes to mind when you hear the word Career? Does it evoke feelings of fear, anxiousness or overwhelm? Do you perceive it as a one time decision and then you're locked in for the next 40, 50 maybe even 60 years?! Well, what if we told you that careers don't have to be so serious, in fact unserious careers will actually lead you to become  healthier, happier and a more successful version of yourself.
On today's episode we invited the lovely Alana Kilmartin, author of "Unserious Careers" who dives deep into the importance of self-exploration and experiential learning. Reflecting on her own career journey and how gap years were instrumental in helping her discover her true passions, take a listen! 
Topics Discussed
Alana's personal journey of writing her book, Unserious Careers.

The importance of having transparent conversations with parents/guardians around expectations (which oftentimes may be different than what you think!) 

The reality of today is that career paths are not linear, and while this may seem daunting - it's a beautiful opportunity for people to explore a variety of their interests. 

Always progressing to the "next step" will not necessarily move your career in the right direction, instead getting clarity about what you

actually

want to do will accelerate you to where you want to go.

The difference between taking a year off and and taking a gap year - how can you make the most of this time.
Resources Mentioned In This Episode
Check out Alana's Book "Unserious Careers"

https://www.unseriouscareers.com/
Connect With The Canadian Gap Year Association