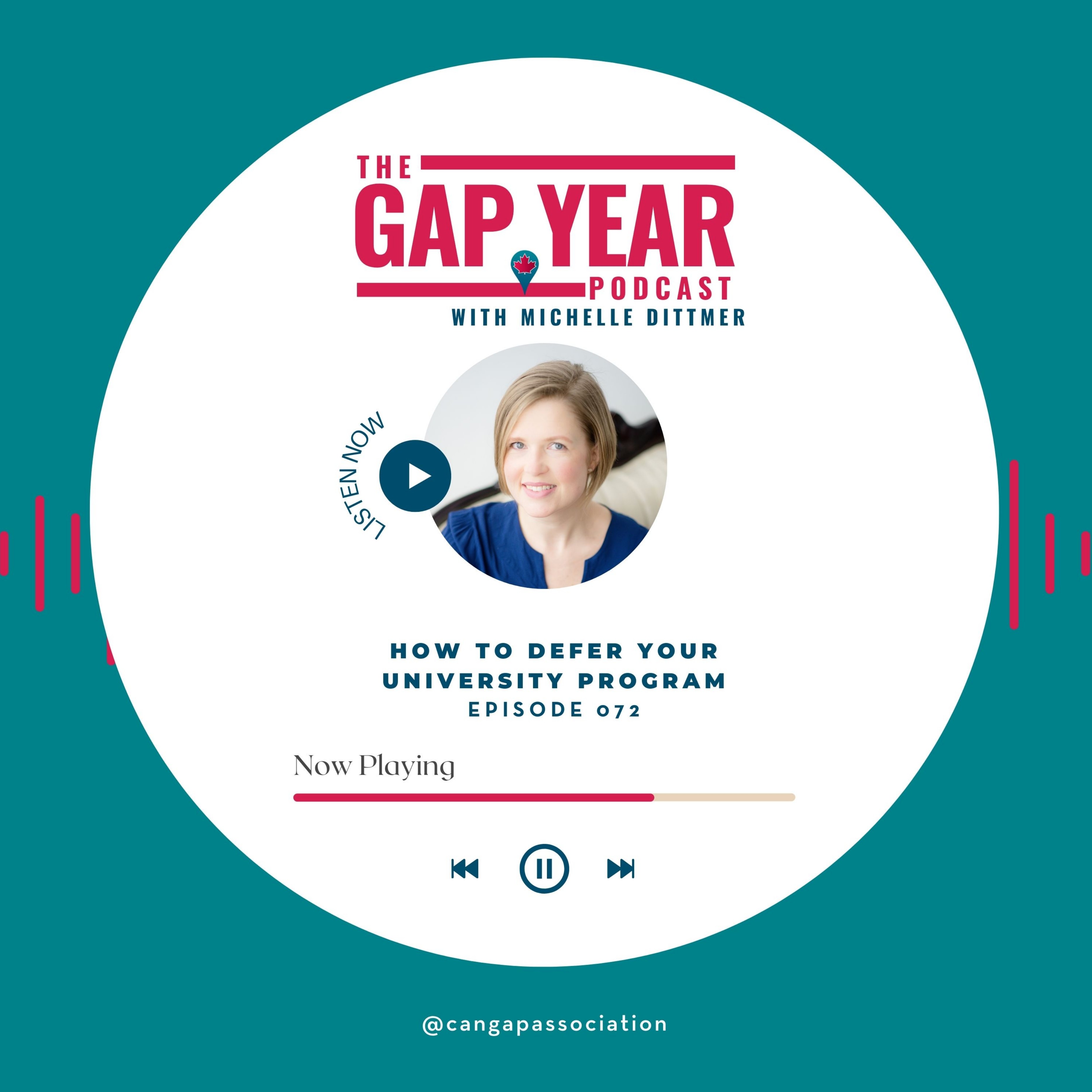 Summary 
Thinking of applying to higher education programs now, but still want to take a gap year? This is totally possible by deferring your acceptance! This guarantees you a spot for the following year so you don't have to worry about applying or getting accepted - you can just enjoy your gap year!
You may be wondering, how can I apply for a deferral? In today's episode, we've got you covered with a guide on how to defer your acceptance, tips and tricks, and how to weigh your options in the event you can't defer your acceptance. 
Topics Discussed
What is a deferral and researching the deferral process at your respective institution.

The typical process of applying for a deferral.

Understanding the fine print and criteria of deferrals. 

Effectively explaining your gap year to the University/College. 

Weighing your options in the event your deferral application is

denied.
Resources Mentioned In This Episode
Connect With The Canadian Gap Year Association