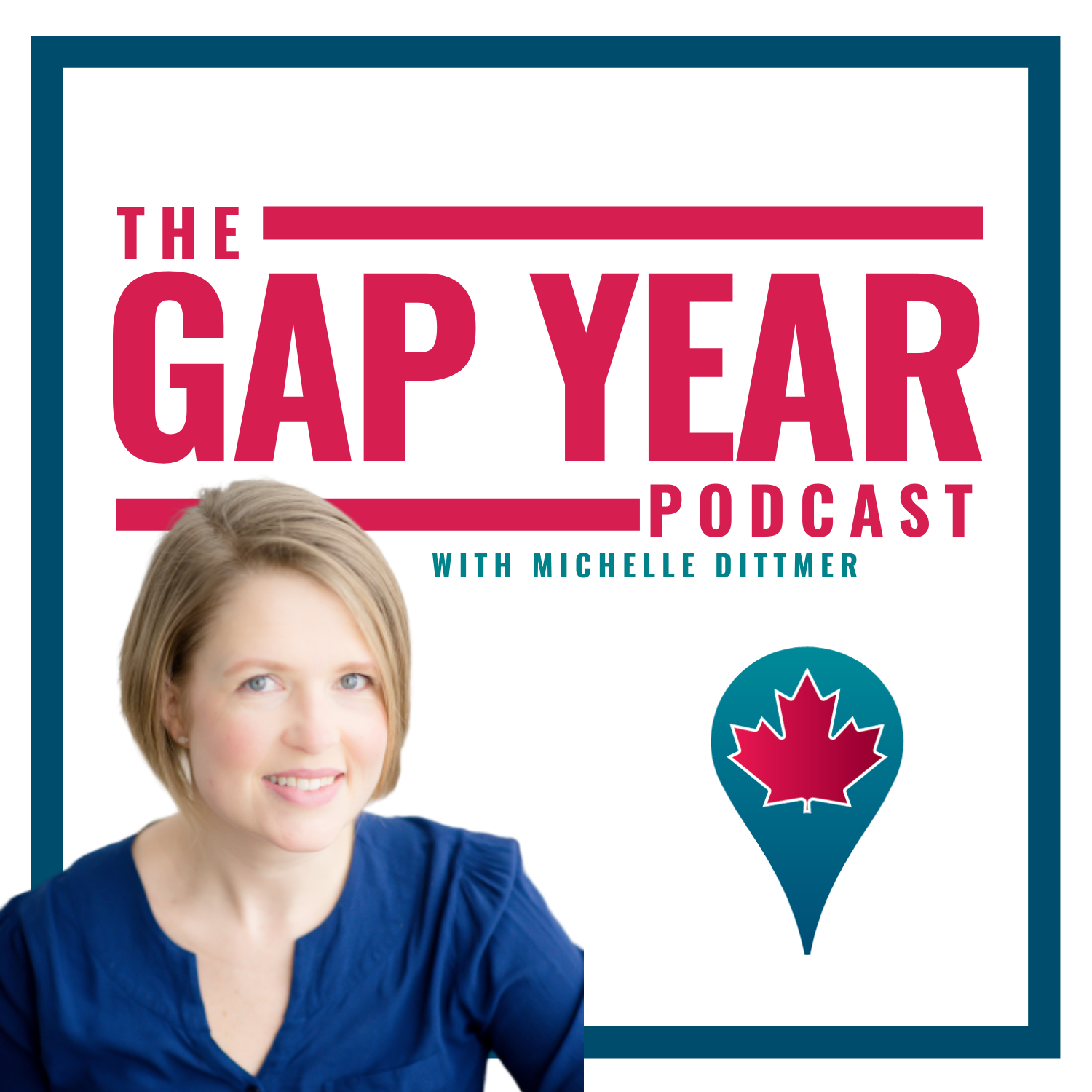 Explore all things gap year through stories and anecdotes by gappers, families and experts. Fun to listen to but also jam-packed with tips and tricks for making the most of your gap year. No matter who you are or where you are on your gap year journey, you should be listening to the Gap Year Podcast! Although it is produced for Canadians, the content is universal.
Episodes
Friday Dec 30, 2022
Friday Dec 30, 2022
We asked parents about their biggest concerns with their young person taking a gap year, and across the board their top 3 answers were: 
My teen will waste their time.

Various financial concerns. 

My teen will face loneliness and isolation. 
Want to know who else had the same exact concerns? Gappers! 
As parents, it's important to recognize that things that are concerning you are also concerning your young person. So, in this episode, Michelle, gap year and parenting expert,walks through how to bridge this communication gap and allow parents and gappers to work together to curate a gap year plan that will serve and benefit them. 
This episode is packed with tons of valuable planning and financial resources that you can tap into to help support you and your young person through this exhilarating gap year journey! 
Step into 2023 equipped with all of the advice and resources you need to help your teen pursue a successful gap year! 
And, don't forget to SUBSCRIBE, you don't want to miss out on all of the amazing tips and advice brought to you by our gap year experts! 
Topics Discussed
What are the top 3 concerns for parents and gappers? 

The value of creating a gap year plan in

collaboration

with your teen and resources that will support this.

The importance of setting expectations before a gap year, and what some expectations may look like. 

Exploring the fact that Gap Years are an

investment

in your young person's life (just like post-secondary education!) along with what are programs that you should invest in. 

Unpacking the Money Freedom Paradox and the benefits for teens to be working more full-time positions

Resources to tap into to prevent your gapper from being isolated during their gap year

Exciting program launching for PARENTS that you do not want to miss out on! 
Resources Mentioned In This Episode
Connect With The Canadian Gap Year Association