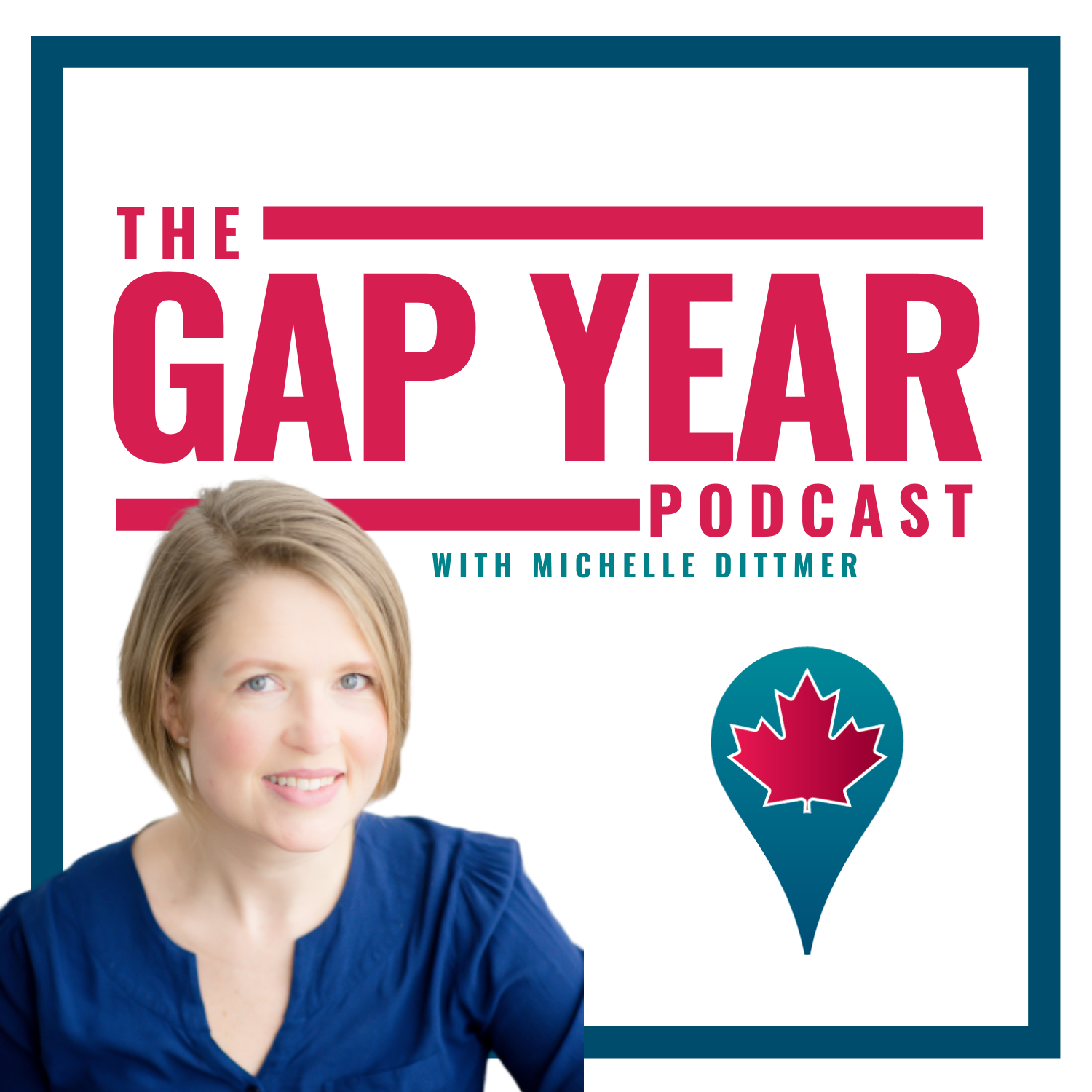 Explore all things gap year through stories and anecdotes by gappers, families and experts. Fun to listen to but also jam-packed with tips and tricks for making the most of your gap year. No matter who you are or where you are on your gap year journey, you should be listening to the Gap Year Podcast! Although it is produced for Canadians, the content is universal.
Episodes
Friday Nov 18, 2022
Friday Nov 18, 2022
We all know post-secondary education is very expensive and a huge financial burden that students have to carry. Thank goodness for scholarships!. However, looking for scholarships, writing  beautifully crafted applications and effectively communicating your skills can be challenging! But don't worry, in today's episode we invited scholarship expert Janet MacDonald from MyCampusGPS, who shares her incredible insight on the scholarship process and how you can be a successful candidate. 
Janet and Michelle also dive further to unpack the greater value besides the money and how scholarships can become a tool you can leverage to make you a better job candidate and land those dream positions. 
Topics Discussed
Meet Janet MacDonald from MyCampusGPS and learn about the helpful resources she provides students. 

Looking beyond the money, how will scholarships help you stand out among other job candidates. 

How gappers can leverage their time and experiences of their gap year when it comes to the scholarship process. 

What skills funders look for when reading scholarship applications. 

How taking on a leadership role will help you develop the necessary skills and qualities that can be applied to applications, but more importantly your own experiences. 
Resources Mentioned In This Episode
Connect With The Canadian Gap Year Association