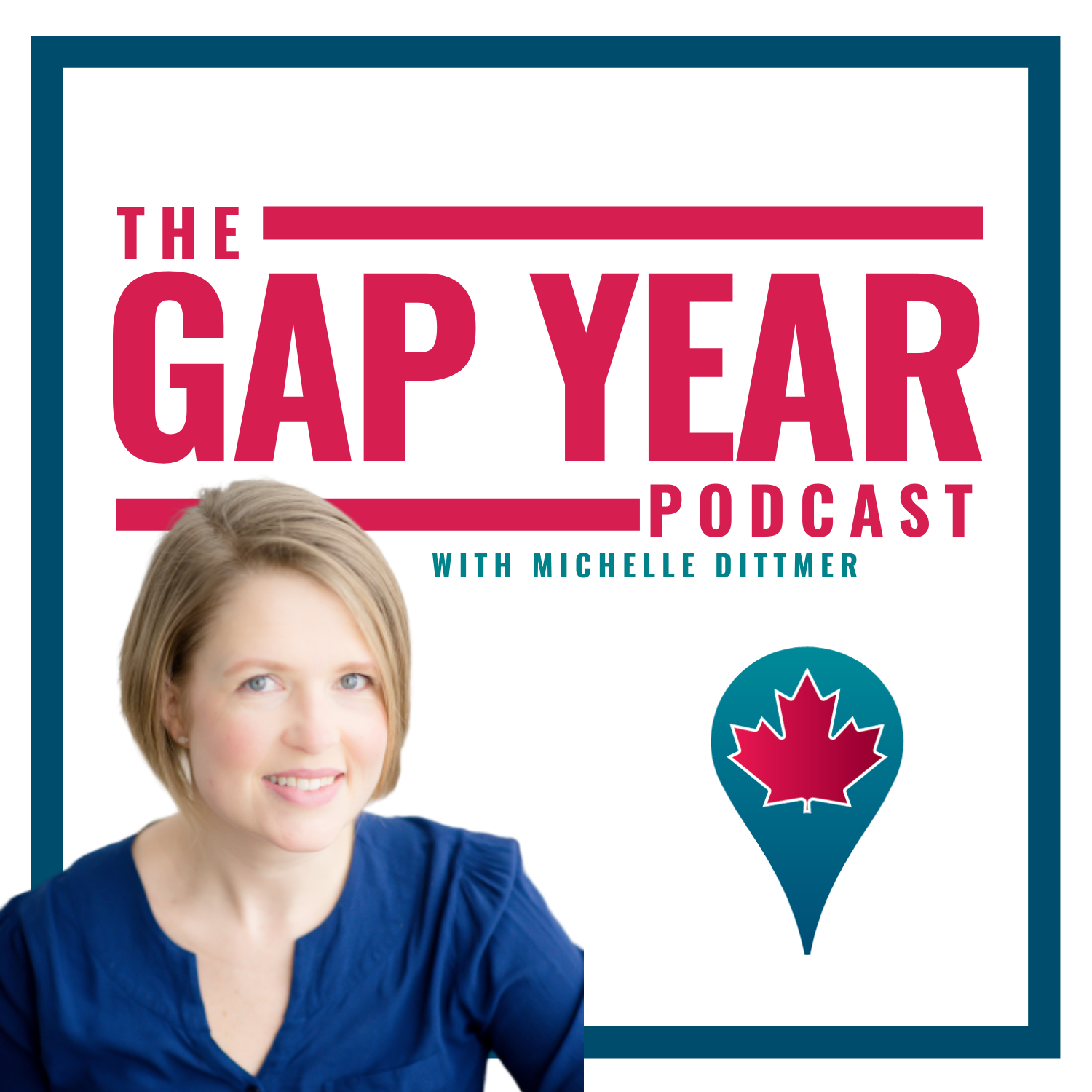 Explore all things gap year through stories and anecdotes by gappers, families and experts. Fun to listen to but also jam-packed with tips and tricks for making the most of your gap year. No matter who you are or where you are on your gap year journey, you should be listening to the Gap Year Podcast! Although it is produced for Canadians, the content is universal.
Episodes
Friday Oct 14, 2022
Friday Oct 14, 2022
Are you looking to apply to an arts and design school but don't know where or how to start? Does crafting your portfolio, writing your application or even networking with other creatives feel intimidating? 
Well, you are in luck! In today's episode, we invited Danielle, an OCAD Alum and recruiter. She shares her journey pursuing art during highschool, throughout her gap year and in university. She highlights how she leveraged opportunities to connect with other creatives during this process. 
Most importantly, Danielle gives us the inside scoop on how to craft your portfolio and feel confident in your work when submitting your application! 
Topics Discussed
Danielle's gap year experience and how it played an instrumental role in helping her decide what to pursue in post-secondary.

The importance of proactively finding opportunities to connect and network with other creatives and ways you can do this.

How to curate an authentic art portfolio that best reflects you as a creative (and getting this reviewed on National Portfolio Day)! 

The opportunity to get personal feedback and advice from Danielle through her FREE service, Virtual One-to-One Admissions Appointments. 
Resources Mentioned In This Episode
https://admissions.ocadu.ca/visit/portfolio-clinics
Connect With The Canadian Gap Year Association